81 Staging Tips That Help Buyers Fall in Love
Oct. 30, 2018 | Written by: Natalie Burg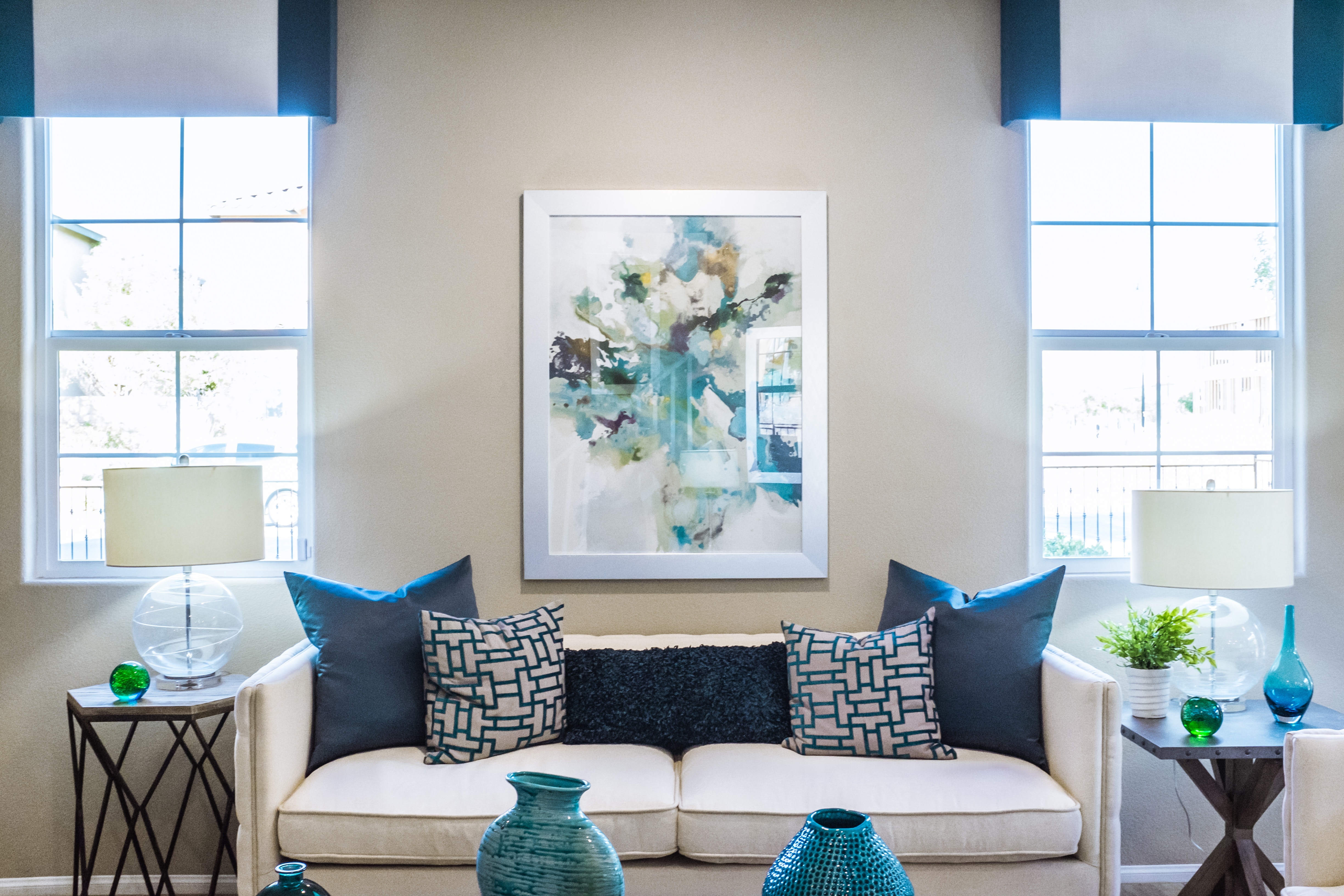 Photo Credit: @NeONBRAND
Staging your house can make you money. Seventy-one percent of sellers' agents believe a well-staged environment increases the dollar value buyers are willing to offer, according to the National Association of REALTORS® "2015 Profile of Home Staging."

Just take this real world tale of two condo listings from Terrylynn Fisher, a REALTOR® with Dudum Real Estate Group in Walnut Creek, Calif., who also stages:
Both units were in the same complex. One hadn't been staged or updated since it was built; the other was staged and had been slightly refreshed (a little paint here and there and one redone bath). Otherwise, both units were the same size and layout. The staged condo sold for about $30,000 more than the unstaged unit, she says. "People couldn't believe it was the same model."
Before your eyes turn into dollar signs, keep in mind staging isn't guaranteed to get you more money. But it's an important marketing tool to help you compete at the right price, which means you can sell faster. (A study from the Real Estate Staging Association bears this out.)
Helping buyers fall in love with your property takes more than running the vacuum and fluffing the pillows: It's all about decluttering, repairing, updating, and depersonalizing, say real estate agents and stagers.
With help from Fisher and other sources, we've compiled the ultimate home staging checklist.

Jump to a specific room or area of the house:
Living Room

When placing anything from accent pillows and table lamps, go for symmetry, which is pleasing to the eye.

Light it up with lamps. Chic lamps provide both added lighting and appealing decor.

Make that fireplace glow. Scrub away soot stains and replace the old screen.

If you're using staging furniture or buying slip covers, choose light colors for an airy, inviting feel.

Whatever amount of furniture you have in your living room, remove a few pieces to make the room feel spacious.

Use bright, coordinated accessories like accent pillows and throw blankets for a chic splash of color.

Help buyers imagine their life in your home. Set the scene by displaying a board game or tea service on the coffee table, and arrange furniture in conversational groups.

Let a slideshow of beautiful images play on your television like a screensaver.
Kitchen
Clear everything from countertops except one or two decorative items, like a vase of flowers or bowl of fresh fruit.

Pack up all the dishes except one attractive, matching set. Do the same with glassware, flatware, and cookware, and pare down all other cupboard and drawer items down to the minimum.

Freshen up and modernize those cabinets with a fresh coat of paint or stain and new hardware.

Seriously evaluate your appliances. Can they look new again with a good scrubbing? Give it the old college try or consider replacing with new models. The Real Estate Staging Association strongly recommends stainless steel. Tip: You can get the look of stainless for the cost of a cheap dinner with stainless films.

Remove those fridge magnets and give the door and handles a good cleaning.

Scrub dirt, grime, and stains from walls, cabinets, and backsplashes.

Clean cabinet interiors, especially under the sink.

Clean and organize the pantry, leaving some empty space to make it look bigger. Store items in decorative baskets and display a few jars of fancy jam and other upscale condiments.

Empty all trash cans and move them out of sight.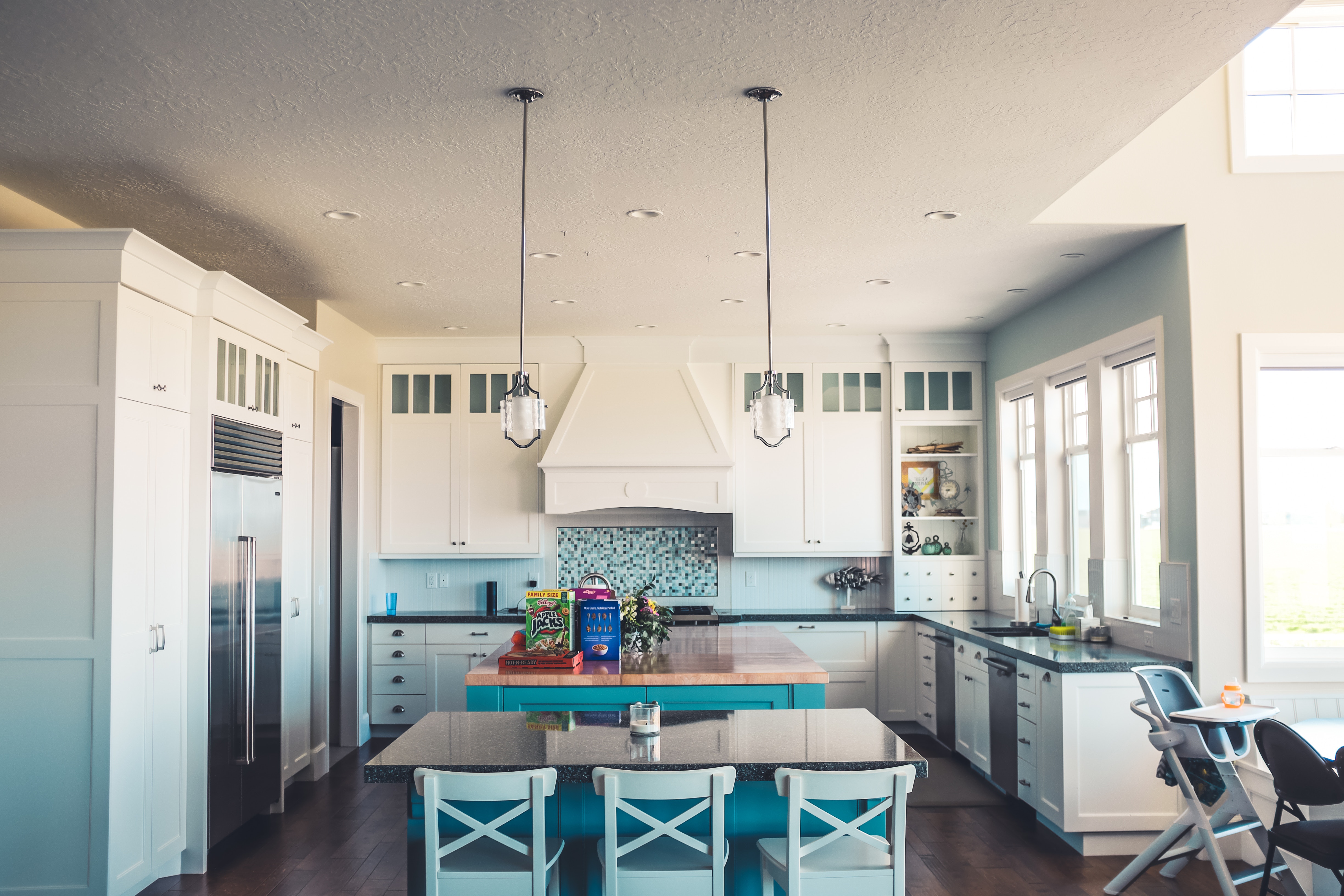 Photo Credit: @NeONBRAND
Bedrooms

Go gender neutral in the master bedroom. Ditch those dainty, floral pillow shams or NASCAR posters.

Pack up all but the clothes you're wearing this season to make you closets look larger.

Swap out the motley crew of mismatched hangers in your closet for a set of wooden ones to create a classy, boutique look.

Put jewelry and other valuables in a safe spot.

Consider giving extra bedrooms a new identity as a home office, sewing room, or another interesting function.

Remove televisions or video game consoles from bedrooms to depersonalize and create a serene setting.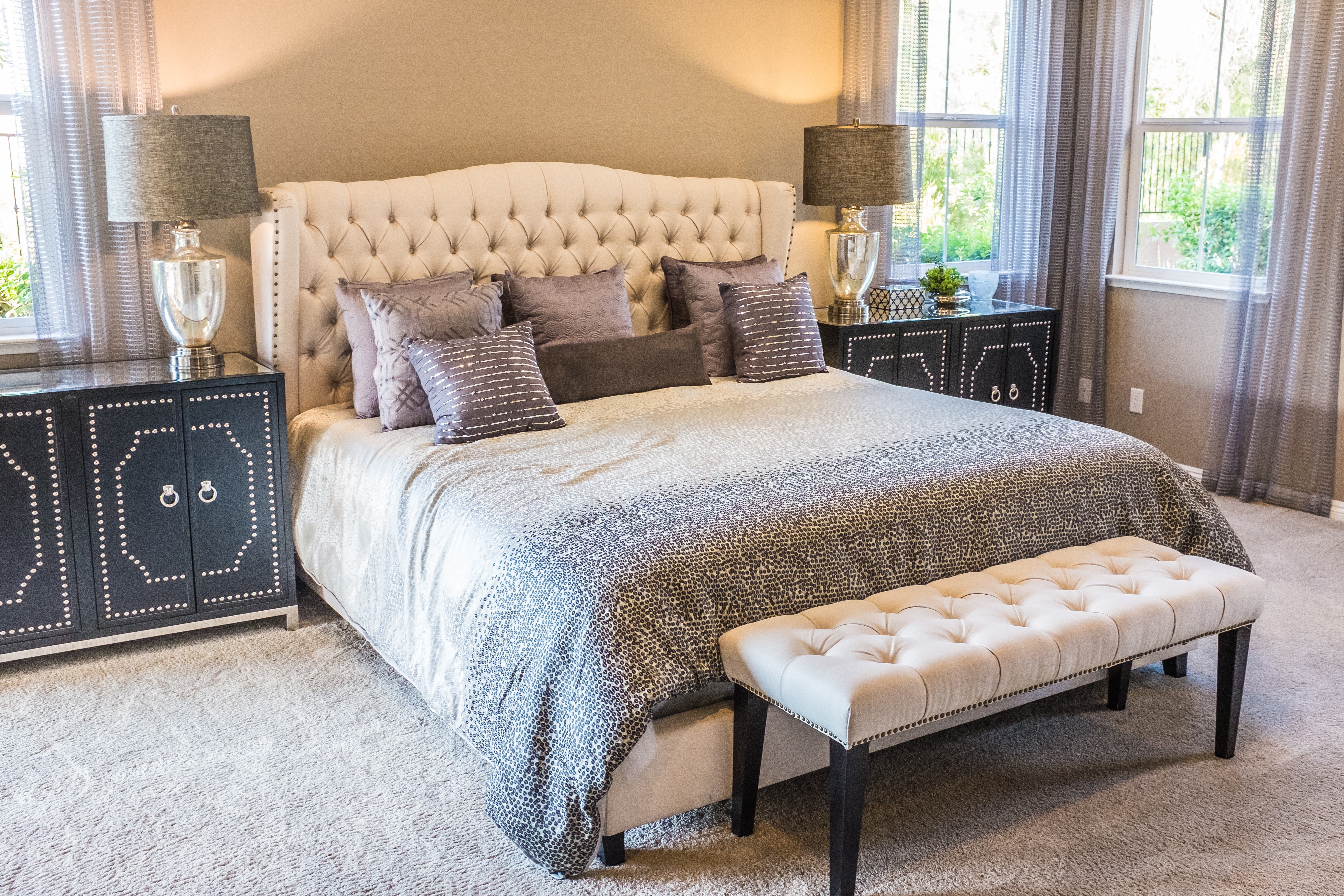 Photo Credit: @NeONBRAND
Dining Room
Let buyers entertain the idea of entertaining. Set out some chic place settings around the table, or a few wine glasses and a decanter on the buffet.

Strike a balance between overly formal and too casual with an attractive runner and a few fun, decorative elements — think small floral vases or short candle holders.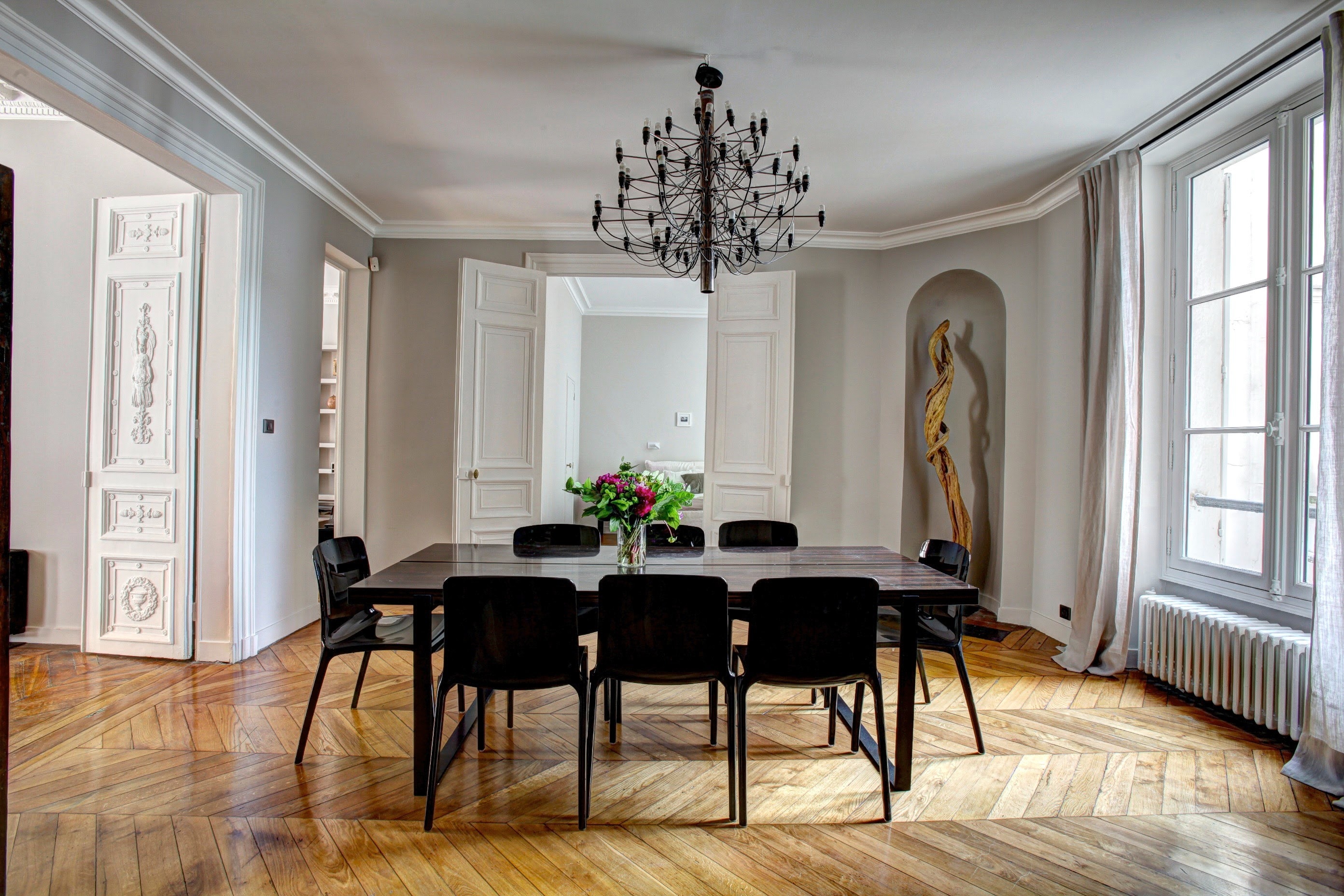 Photo Credit: Vann Maignan
Bathroom
It's de-grime time: Scrub and sanitize the walls, floor, shower door — virtually every surface that comes in contact with steam.

Spend extra time scrubbing that tile grout and re-caulk around the tub if necessary.

If your bathroom tile is dated, try paint instead of replacing it. Start with a high-adhesion primer and either epoxy or latex paint.

Remove clutter from the countertop, tub, and top of toilet. Clean surfaces until they gleam.

Pack up and hide all your personal products — from medicine to razors.

Create a luxury spa look with a fancy soap dispenser, fluffy white towels, decorative baskets, candles, plants, a white shower curtain, and a new bath mat.

Fix leaky or running toilets and replace toilet seats.

Remove hard water stains on faucets and shower heads. (Try vinegar!)

Take a daring sniff of the drains. Odorous? Clean them out, and deodorize with baking soda, boiling water, or vinegar.

Time for a new sink anyway? Try a pedestal sink to optimize precious bathroom space.
Walls, Windows & More
Have a dark corner or hallway? Brighten it up with a decorative mirror.

Neutralize the walls. If any rooms are painted in dark colors, repaint white or beige.

Paint adjacent rooms the same color to make the whole space feel larger.

Fill nicks and holes in walls, and touch up with paint.

Sorry, wood paneling. It's time. Paint over paneling with a neutral color. To really cover your tracks, use wood filler between panels and paint over the entire thing.

Make sure every switch plate and outlet cover matches and looks brand new.

Wash the windows, inside and out. Repair any holes or tears in screens.

Replace those family portraits with interesting art placed strategically throughout the house. Avoid leaving dead space on walls.
Throughout the House
Declutter! Consider it pre-packing for your move. Box up books, clothes, and personal items and place them (neatly!) in the garage or — better yet — a rented storage unit.

Don't forget to include memorabilia in those decluttering bins. Family photos, diplomas, and the kids' artwork should all go.

Keep closets, basements, and attics as empty as possible to maximize the appearance of storage space.

Transform underused areas of the house — the alcove under the stairs or the end of a hallway — into functional spots. Add a desk to create a mini office, or a chair and small bookshelf for a reading nook.

Swap dim lights for high-wattage bulbs.

Check every door, drawer, and cabinet to ensure they open and close easily. Swap out any faulty — or dingy — hardware.

Damaged or aging hardwood floors? Replace damaged boards with new wood, sand down the entire floor, and re-stain.

Do a deep (deep, deep) clean. Hire a professional cleaning service to clean your home from top to bottom — including carpets — before viewings.
Exterior
Hang attractive house numbers that are legible from the road.

Brighten up your porch with fresh paint or stain.

Add a fresh coat of paint to the front door, preferably red, black, blue, or wood stain, so long as it complements the trim and doesn't blend, says The Real Estate Staging Association. Steer clear of unconventional colors like purple.

Buy a new doormat to welcome home buyers.

Power-wash the house exterior, walkway, steps, driveway, and porch until everything sparkles.

Make sure the locks and doorbell function.

Make that mailbox look clean and welcoming, or get a new one.

Plant lots of colorful blooms in attractive pots and planter beds.

Trim back trees and shrubs from the approach to the front door.

Whip that yard into shape with fresh sod or new seed

Store yard equipment and children's toys out of sight.

Repair shaky banisters.

Get a hammock (or bocce ball game or raised fire pit) to show off how fun your yard can be.

Dress up any imperfect planting area with mulch.

Make sure entryway lights function and are free of cobwebs and insects.

Hide trash cans, recycle bins, and garden hoses.

Don't forget your outdoor living space. Stage your patio like a second living room, with fashionable furniture, accent pillows, an outdoor rug, and other patio-friendly decor.
For Pet Owners
Scrub those pet stains on the carpets and rugs until totally gone or replace them if necessary. Try cleaning formulas made especially for pet odors.

Pet odors soak into your best friend's favorite things. Completely remove pet beds (or Fido's most-loved couch), blankets, toys, play structures, food bowls, and the like.

Use air fresheners that eliminate odors, rather than simply mask them. There's nothing worse than the smell of artificial pine with kitty litter undertones.

Repair or remove any furniture that's been scratched or gnawed on.

Clean all pet "presents" from the yard.

Keep cat boxes immaculate and hidden away, or — better yet — see how your feline-loving friends feel about a temporary houseguest and remove litter boxes altogether.

Remove any dog or cat doors. Pets? What pets?

When you leave the house for a viewing, take all the furry (or feathery or scaly) residents along with you.

Make a pet hair sweep the last thing you do before you leave the house.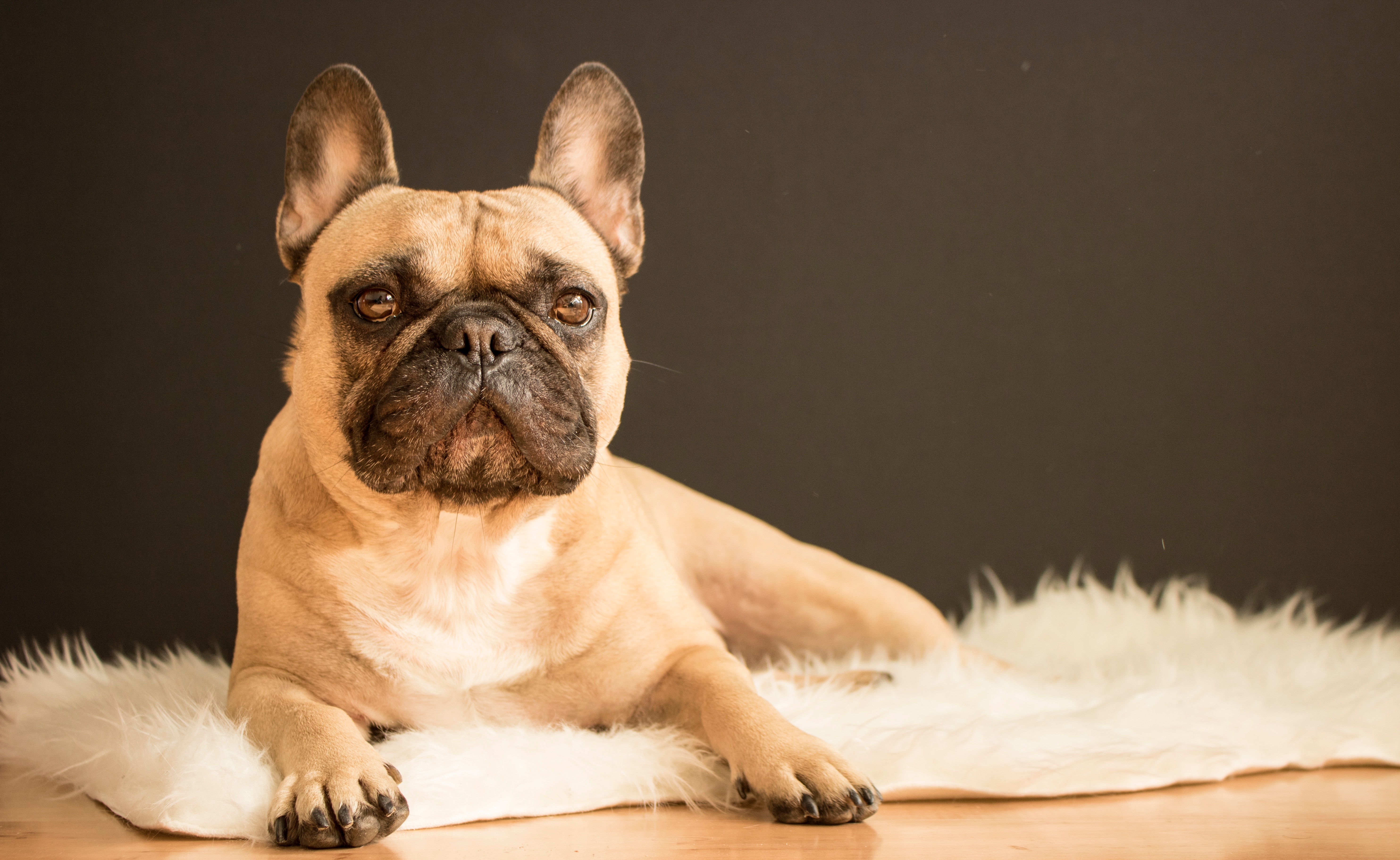 Photo Credit: Alexandru Sofronie
Day of Showing
Add a seasonal touch. Simmer cinnamon sticks in the fall and set out fresh cut lilacs in the spring.

Tidy like you've never tidied before.

Avoid cooking any food for your own meals, but do bake some cookies or other baked goods to leave a welcoming aroma behind.

Take off. After all that staging work, you deserve a trip to the spa while potential home buyers are busy falling in love with your house.
Burg, N. (2018, June 06). 81 Staging Tips That Help Buyers Fall in Love. Retrieved from goo.gl/BJms8E